Embracing all 3 today :)
This week has graced us with beautiful weather to enjoy!
I took the opportunity to attempt to snag at least one shot with each of my kiddos...
SUCCESS!!!
It was a pleasant surprise to find that Malakai had actually smiled for this photo :)
I was so proud!
Our KY fans will appreciate this...
We had lunch at Chipotle the other day. A guy stopped to tell us that our 18 month old daughter had dropped food on the floor... Thanks, guy. Anyway, since he stopped, Malakai felt the need to share with him that he, "likes Kentucky." Guy's response? "Oh, I don't like Kentucky." Malakai was left thoroughly confused. Way to crush a young boy's heart, Guy.
Thankful for True Blue Blood :)
Ava was much less compliant than her sibs.
Playing was far more important of a task.
Understandable.
She has really become my "little mama."
Sunday, she was walking around saying,
"Ni-Ni Naaaay!"
(translated, Lillian Renee')
She has since made this a regular habit
especially when there is a need for bossing.
She also yells,
"Ki Kewan"
(Malakai McEwan)
Usually this is only with prompting,
she prefers Kal-Kai
Thankful for her nurturing spirit.
This little photos is so presh
Lilly has taken to very intentionally,
avoiding the camera at all cost.
She is super silly and is loving to draw.
I bought a new little doodler toy today bc the Thomas one was in shambles.
She brings it to me when she needs it erased and says,
"Circle?"
Thankful for create minds.
BTW- I was freshly showered for these photos... WINNING!
Definitely thankful for showers!
Who are you thankful for in those you are embracing today?
This is the day the LORD has made. Let us rejoice & be glad in it!
Happy Thursday!!!
So, are
you
ready to embrace the camera?
here's the nitty gritty:
1. take a picture with

you

and your kids/spouse/family member/friend/whatever.
2. blog about that picture and include a link to our blog, or grab our button.
3. link your blog post up on the link tool here (@ the anderson crew).
4. visit the other embracers...give each other lots of compliments about how good we look with our greasy hair andsweatpants velour jogging suits on. cause yah, we need a little boost when it's been days since our last shower.
5. have fun!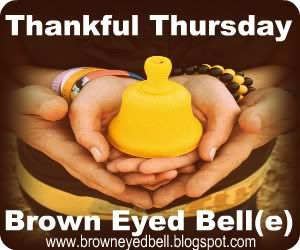 Linking up again w/ Brown Eyed Bell(e) this week :)