You may (or may not) have noticed the additions of the blog buttons in my sidebar. Basically, as a means of having my blog noticed and helping spread the word about other amazing bloggin chicas, I am doing some blog "sponsoring" or swaping. SO, I wanted to make a mention of the 2 I've added so far :)
First of all is,
Mandey
over at
mama and the dudes
. She is a super mama of two A-Dorable twin boys with the sweetest faces and fabulous hair. She is creative and witty and I'm really glad to be swapping with her this month :) Click on over and check out her blog :)
Next up is,
Jen
over at
Jennifer March
. Her blog is all about her life and helping people... especially the "less fortunate". She has a sweet heart and I am glad to be partnering up with her this month to help battle malaria through providing mosquito nets for families in Africa. So go check her out!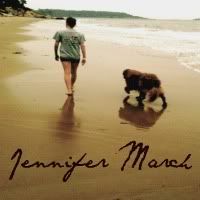 Hope you are all having a FABULOUS Friday! I know I'm needing to get out of this house... thinking a date night is in order... anyone want to come babysit 3 gorgeous kiddos tonight???