Funny little story...
About 11.5 years ago, I met this guy at a christian music festival. He was cute and funny and we called him Cain. We (the annoying obnoxious really awesome, loud, funny teenage girls that made up me and my friends) spray painted his hair and named him Zebra. (We also called one guy "Monkey Boy" and another was known as "Lady Bug") This boy was for real crushin on me and thus began his plan to swoon me... or something like that. :)
Too cool for school
See? Swooning.
Following the festival, we lost touch for the most part but the next year I gave him a call:
Phone rings and some one (male) answers
Me: "Hi, may I please speak to Cain?"
Male: (chuckles) "Well which one would you like to talk to? There are 4 of us here."
(racking my brain for what seems like an eternity trying to remember what his real name is...)
(sheepishly I manage to squeak out)
"Michael???"
(squinting, crossing my fingers and really, really hoping this was his name... bc I reeeeally wasn't sure)
Male: "Oh sure" :) (more chuckling)
That "male voice" is now my father in-law and I can now picture clearly what was going on on the other side of the phone. He was so proud of himself. I know it. I was embarrassed but

never forgot his name again

.
Moral of the story: when you meet a boy and want to call them a year later, you should probably make sure you know their

first

name.
The reason I told this story today was not to merely bring up past embarrassments but because I noticed that someone clicked on my page after searching for "cains wife" and I think its pretty awesome that I AM in fact,

"Cain's Wife"

.
So thankful for this hardworking, loving, caring man that decided he'd found 'the One' at 15 :)
So, are
you
ready to embrace the camera?
here's the nitty gritty:
1. take a picture with

you

and your kids/spouse/family member/friend/whatever.
2. blog about that picture and include a link to our blog, or grab our button.
3. link your blog post up on the link tool here (@ the anderson crew).
4. visit the other embracers...give each other lots of compliments about how good we look with our greasy hair andsweatpants velour jogging suits on. cause yah, we need a little boost when it's been days since our last shower.
5. have fun!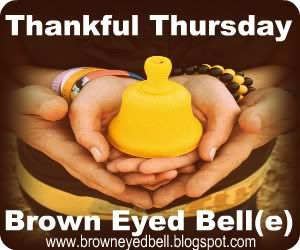 Linking up again w/ Brown Eyed Bell(e) this week :)